In early November, Deloitte Brightman Almagor Zohar, a professional services firm under the interational Deloitte brand in Israel, released its annual list of Israel's top 50 fastest growing technology companies for 2008 based on percentage revenue growth over a five-year period. Sixteen software companies ranging from security to finance to storage made the list. Below is the top 10 software companies on the list (all in the top 30) and a little more about them. Will you be using any of these companies's technologies in 2009? 
GigaSpaces Technologies

GigaSpaces Technologies was founded in 2000 and offers an alternative to traditional application-servers for Java and .Net environments. Its eXtreme Application Platform (XAP) allows businesses and developers to easily scale and improve performance at low cost while leveraging virtual environments such as clouds and grids. Its customers include DowJones, Virgin Mobile, Bank Leumi and Webster.
Commtouch Software

Founded in 1991, Commtouch develops software to protect e-mail by offering spam and Zero-Hour™ virus outbreak protection. Its anti-spam solutions feature its Recurrent Pattern Detection (RPD) technology and have been licensed by over 80 security and messaging vendors and providers including Aladdin, Check Point, Fujitsu and LG N-Sys
Red Bend software

Red Bend Software is considered to be a market leader in Mobile Software Management and Firmware Over-the-Air (FOTA) update solutions. Founded in 1999,  Red Bend Software offers solutions that give phone users more control over what software components they want on their phones while also increasing the data service revenues of phone carriers. The main solutions include firmware updates, software component updates and data management.
El Far Electronics Systems 2000
Founded in 1986, El Far is the longest-established software company on the list and the lone defense company. El Far provides defense security systems offering integrated software for site management and decision making support. Its Integer software can be used for  managing anything from access control systems to fire alarms to infra red sensors.
InfoGin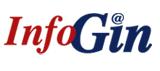 InfoGin was founded in 2000 by Eran Wyler after he foresaw the "need for surfing the real Internet on any mobile device." Over the years, InfoGin has become a leader in "Web-to-mobile content adaptation, enabling mobile users to access any Web site they desire, optimized to their mobile device." The company's Internet Mobile Platform (IMP) technology is currently being implemented by several major companies, including Virgin Mobile (UK) and MapQuest.
Actimize

Around since 1999 and a NICE Systems Ltd. company since 2007, Actimize  is a transactional risk management software company offering solutions in anti-money laundering, fraud prevention, and brokerage compliance. Its technology includes the Risk Case Manager, Visual Modeler and Analytics Server.
Modelity Technologies Inc.
Established in 2000, Modelity Technologies offers a financial modeling and portfolio analytics platform for financial institutions, such as banks and insurance companies, to stay competitive and improve their performance.  Its products include Modelity/Advisor, Modelity/Funds and Modelity/Structures. 
FibroLAN

Since 1996, FibroLAN has developed integrated fiber-optic broadband access systems that allow organizations in the corporate and carrier markets that are dispersed over metropolitan areas access to the Internet and their Intranets at fast speeds. Its MA and MetroStar technologies both provide the benefit of low-cost remote management. MetroStar has been used by Telstra and the Los Angeles MTA.
Discretix Technologies

Discretix was founded in 2000 and is the largest single company in the world dedicated to embedded security. Focusing on consumer electronics products that are portable, such as mobile phones and mp3 players, Discretix offers additional security solutions for them that manufacturers can't provide due to limited resources. Its main products, CryptoCell and CryptoFlash are deployed by major manufacturers such as SonyEricsson, Motorola, Samsung and SanDisk.
Exanet 

Founded in 2000, Exanet is a data storage solutions company offering enterprise companies the latest processing technology that is scalable in capacity and performance, with low cost of ownership. Its product, ExaStore 2008 holds the world record for storage performance and its customers include BBC, Stanford University, and the National Library of France.