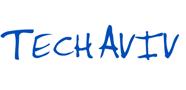 Since I attended TechAviv two weeks ago, in which nearly half the startups there were early stage and pre-seed, I have been thinking a lot about the discussions on getting funded that took place there and earlier that day at Eze Vidra's VC Cafe breakfast and in general.
It has been clear for several months now that VCs are being more conservative in choosing companies to fund and that those that do get funding, are generally receiving less than they would have in good times. Additionally, somewhere along the way in the past few years, VCs have become more concerned with the capital aspect of what they do which has led them to invest in fewer "ventures." They are taking less risks, such as by not investing in ideas, and are looking more for "ventures" that have already proven themselves a little – in many cases, by already becoming profitable or developing the technology. Whether this is good or bad, it's just the way it is.
Since an angel investor panel, which included Yossi Vardi, at TechCrunch50 in September 2008 discussed what the decrease in VC funding would mean for them, I have constantly heralded angel investments as an alternative to VC funding and one that would still thrive… then the stock market and economy crashed. While that was already a few months ago, The New York Times had an article earlier this month titled, Angels Flee From Tech Start-Ups, about how bad it has really been and is for them. 
So, hypothetically removing VCs and Angels from the startup funding equation, what other sources of funding are there in Israel? For more established startups, close to nothing. 
For small startups and individuals though, here is a list of nine alternative funding programs: