Every year Deloitte Brightman Almagor Zohar, a professional services firm under the interational Deloitte brand in Israel, releases an annual list of Israel's top 50 fastest growing technology companies for the year based on percentage revenue growth over a five-year period. Seventeen software companies ranging from security to finance to storage made the list this year. Below is the top 10 software companies on the list and a little more about them. Will you be using any of these companies's technologies in 2011?
Safend
Israeli data protection company, Safend offers products for data encryption and port and device control. Founded in 2003, Safend was named to Gartner's Magic Quadrant for Mobile Data Protection in 2009. The company also rounded out its suite adding Safend Inspector and Discoverer to Safend Reporter, Safend Encryptor and Safend Protector.
Algosec
Founded in 2003, AlgoSec is a leading provider of firewall operations and security risk management solutions. Its AlgoSec Firewall Analyzer and FireFlow™ products improve efficiency and reduce costs by intelligently automating formerly time- and labor-intensive tasks surrounding firewall, router and VPN management. In 2009 the company received a "Best of 2009" designation from SC Magazine for its products.
Promisec
Promisec, an internal network security solutions company, was founded in 2004 and offers the double benefit of securing networks and managing power on desktops. It was added to Pacific Gas & Electric (PG&E)'s power rebate list in 2010 and was one of the RedHerring 100 companies for 2009. Its products include Promisec Spectator, Promisec INNERspace, and Promisec MSP.
Imperva

Imperva is an application data security company that was founded in 2002 by Amichai Shulman and Check Point Software co-founder Shlomo Kramer. The company was named to Red Herring's Top 100 in 2007 and grew by more than 80% in 2008. Its success during the recession has been attributed to its software helping customers cut costs. Imperva's products include the SecureSphere Data Security Suite, SecureSphere Web Application Firewall and Database Activity Monitoring.
cVidya
Founded in 2000, cVidya Networks provides Telecom Revenue Assurance and Dealer Management solutions. A recipient of the 2009 and 2010 Global Telecom Business Innovation awards, cVidya's Integrated Revenue Intelligence Solutions (IRIS®) includes MoneyMap®, FraudView®, and BusinessView™.
Red Bend software

Red Bend Software is considered to be a market leader in Mobile Software Management and Firmware Over-the-Air (FOTA) update solutions. Founded in 1999, Red Bend Software offers solutions that give phone users more control over what software components they want on their phones while also increasing the data service revenues of phone carriers. The main solutions include firmware updates, software component updates and data management.
InfoGin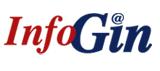 InfoGin was founded in 2000 by Eran Wyler after he foresaw the "need for surfing the real Internet on any mobile device." Over the years, InfoGin has become a leader in "Web-to-mobile content adaptation, enabling mobile users to access any Web site they desire, optimized to their mobile device." The company's Internet Mobile Platform (IMP) technology is currently being implemented by several major companies, including Virgin Mobile (UK) and MapQuest.
Modelity Technologies
Established in 2000, Modelity Technologies offers a financial modeling and portfolio analytics platform for financial institutions, such as banks and insurance companies, to stay competitive and improve their performance. Its products include Modelity/Advisor, Modelity/Funds and Modelity/Structures.
IDIT I.D.I. Technologies
IDIT Technologies was founded in 1998 and offers SOA-based software solutions for the insurance industry. In July 2009 Forrester Research named the company among the hot insurance tech companies to watch in 2009, mainly for its multi-language and currency support innovations. The IDIT software suite addresses the specific end-to-end needs of general insurance for the insurance and financial markets including Business Intelligence, Workflow Management and Customer Relationship Management (CRM). IDIT's R&D center is headed by Lilia Waserman and its customers include Alfa Insurance and RAC Insurance.
Commtouch Software

Founded in 1991, Commtouch develops software to protect e-mail by offering spam and Zero-Hour™ virus outbreak protection. Its anti-spam solutions feature its Recurrent Pattern Detection (RPD) technology and have been licensed by over 80 security and messaging vendors and providers including Aladdin, Check Point, Fujitsu and LG N-Sys.
Related stories:
Initial Thoughts on the Fastest Growing Tech Companies in Israel in 2010
Israel's fastest growing software companies of 2009
Israel's fastest growing software companies in 2008