The annual South By Southwest Interactive (SXSWi) conference kicks off in Austin, Texas tomorrow and will run through Tuesday afternoon. I'll be at the conference, which celebrates emerging technology, some of the days and will, of course, be paying close attention to any Israeli representation there, specifically by, ooVoo, which will be exhibiting there.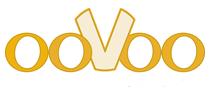 ooVoo is a video chat and communication service that offers everything from high-resolution video and video conversation recording to telephony and video and instant messaging. The company will be presenting its new API for video application developers at SXSWi.  
In addition to ooVoo, I will be keeping a lookout for Ouriel Ohayon, the VC and former editor of TechCrunch France, who recently launched the Topify application for Twitter with Arik Fraimovich. Topify replaces the current text of the email that Twitter sends out notifying you when someone follows you with an email that includes in addition to the person's name and Twitter link, their profile information and an option to follow them back directly from within the email. 
Will you be at SXSWi? If so, let's meet up! Send me an email at lisa@israelinnovation20.com or post it in the comments below.